Wixoss Party November
Wixoss Party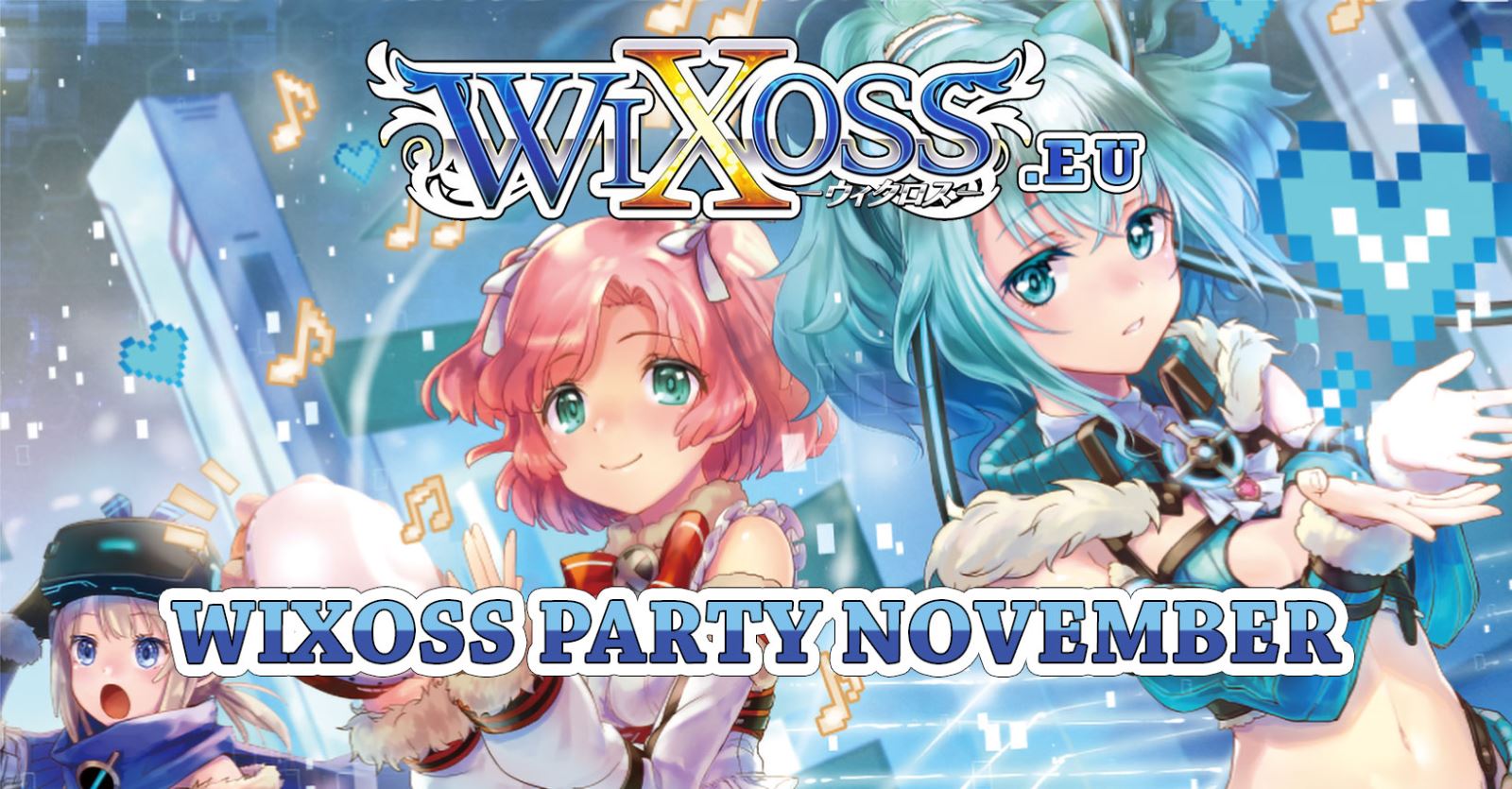 Join the Wixoss Party at your Hobby Store!!!
Event Type:
Wixoss Party | Level 1 Tournament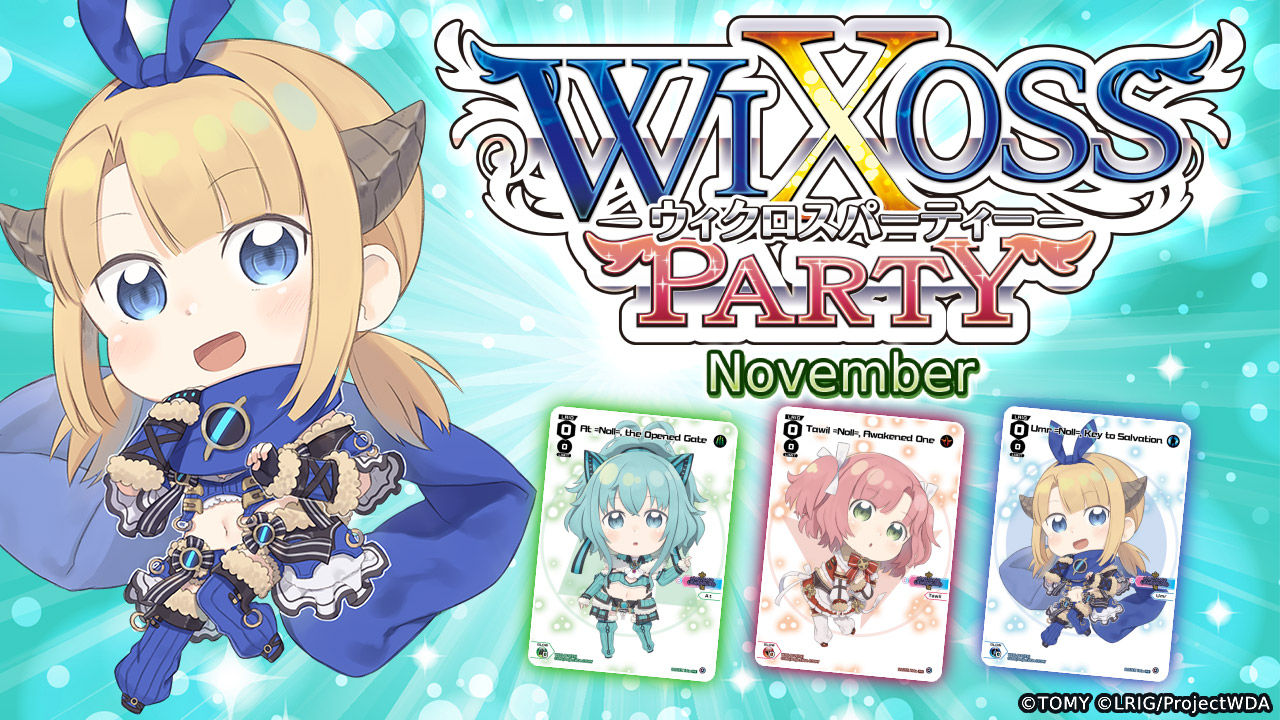 Format:
At the organizer's choice
Tournament Period:
From 6 November 2021 to 30 November 2021
Premi:
The November Wixoss Party is giving away the following participation promos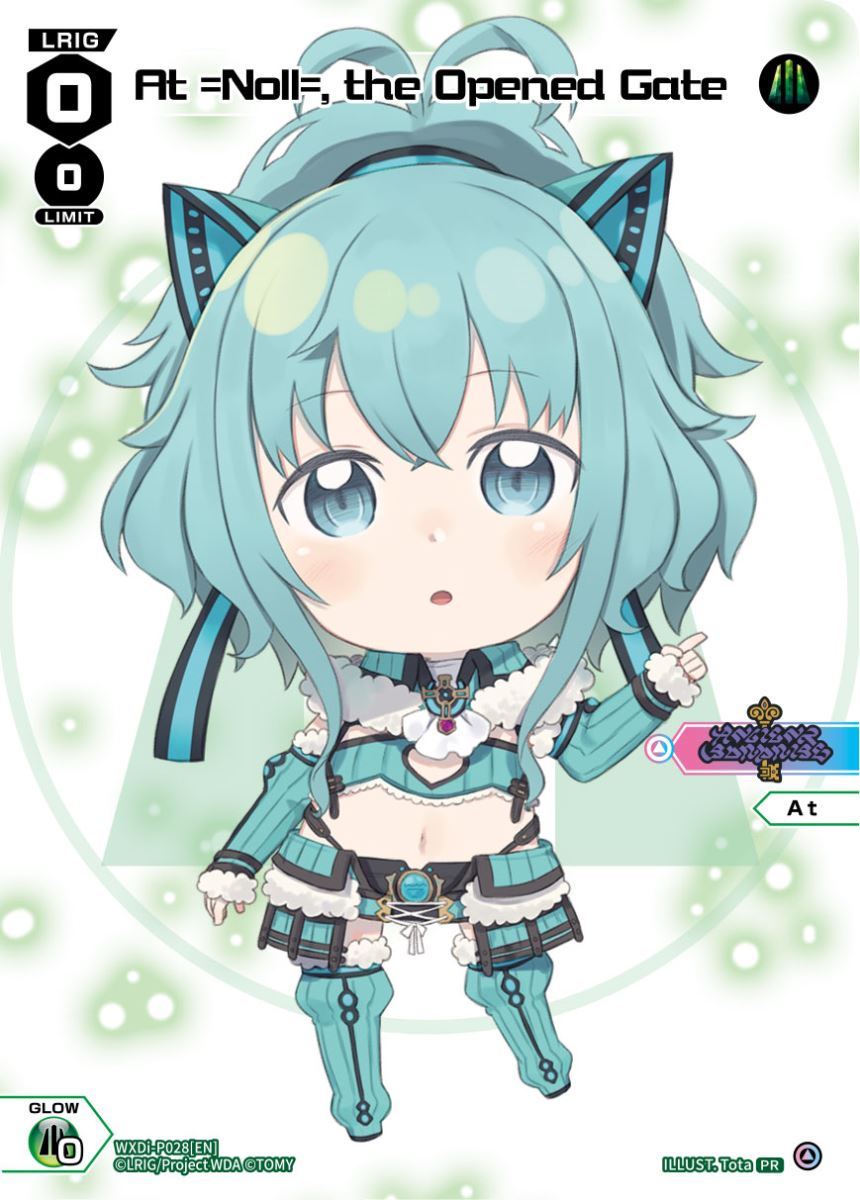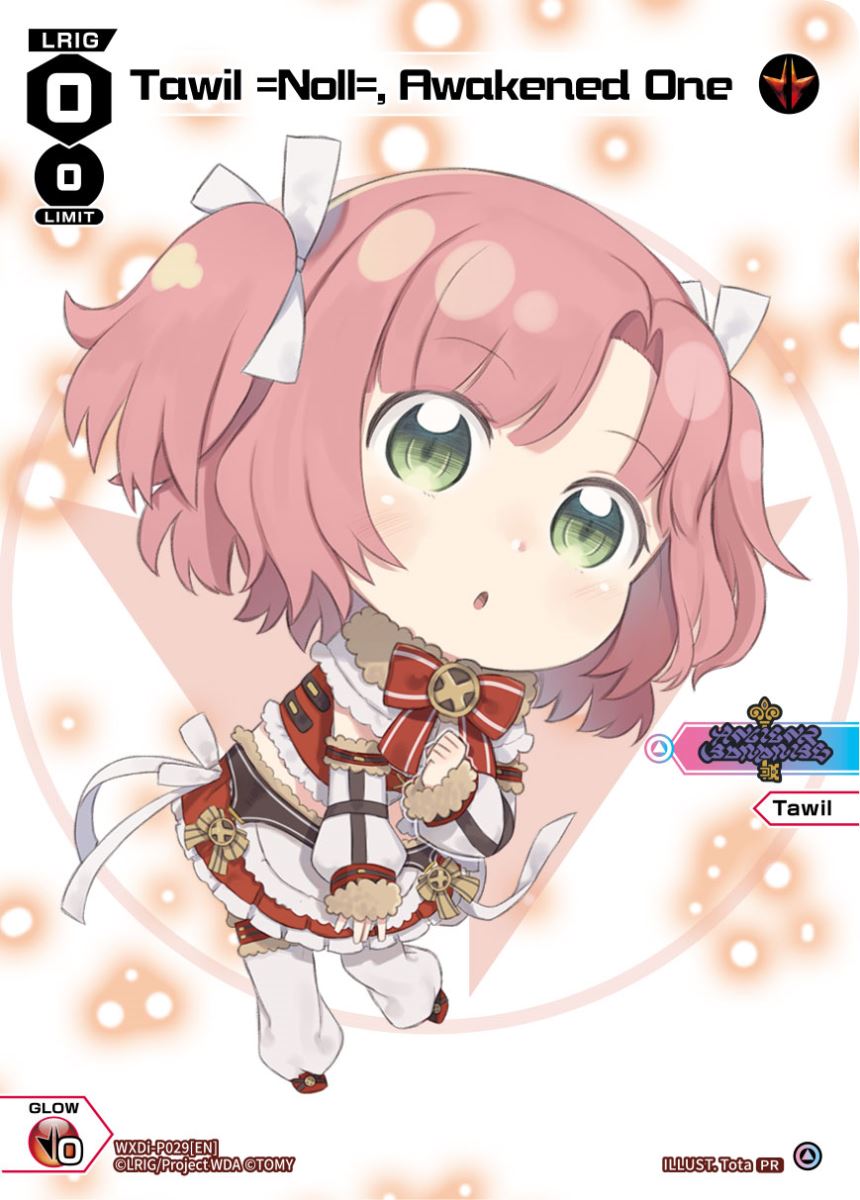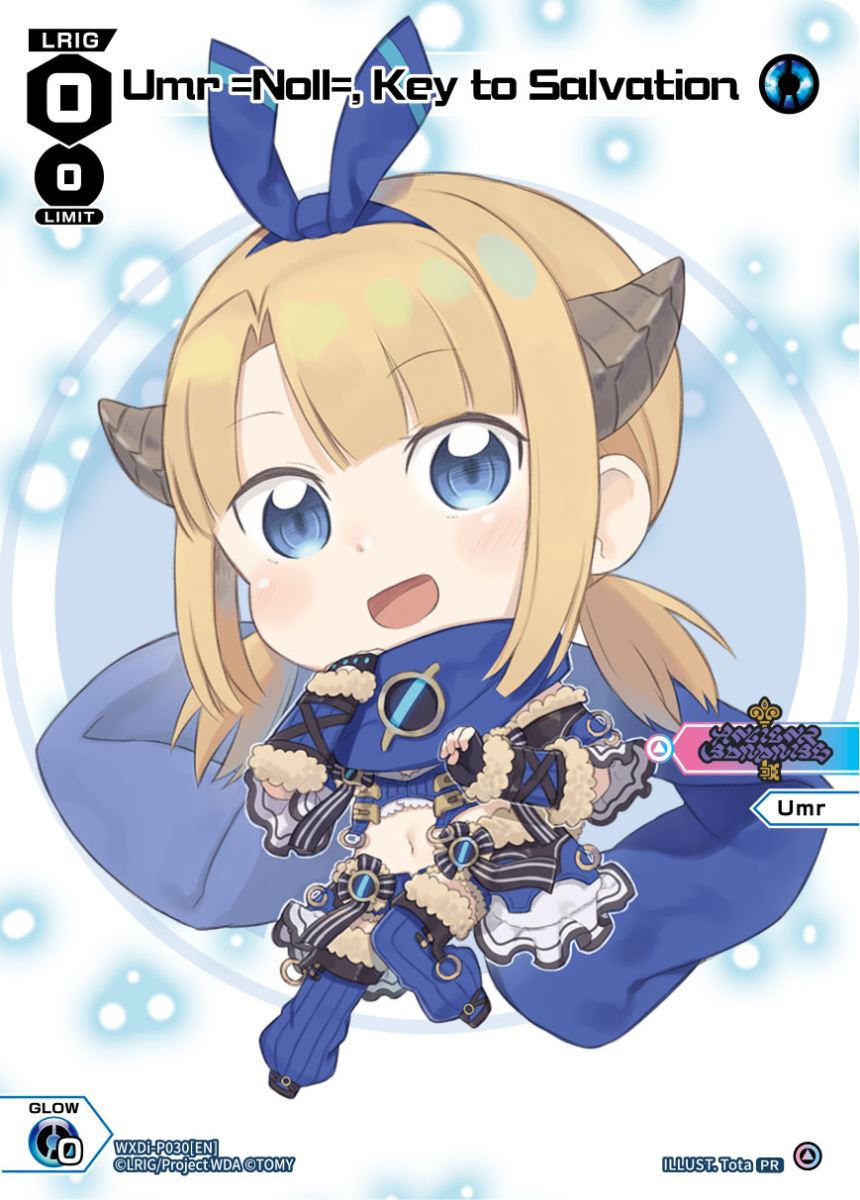 and the following congratulation pack for the winner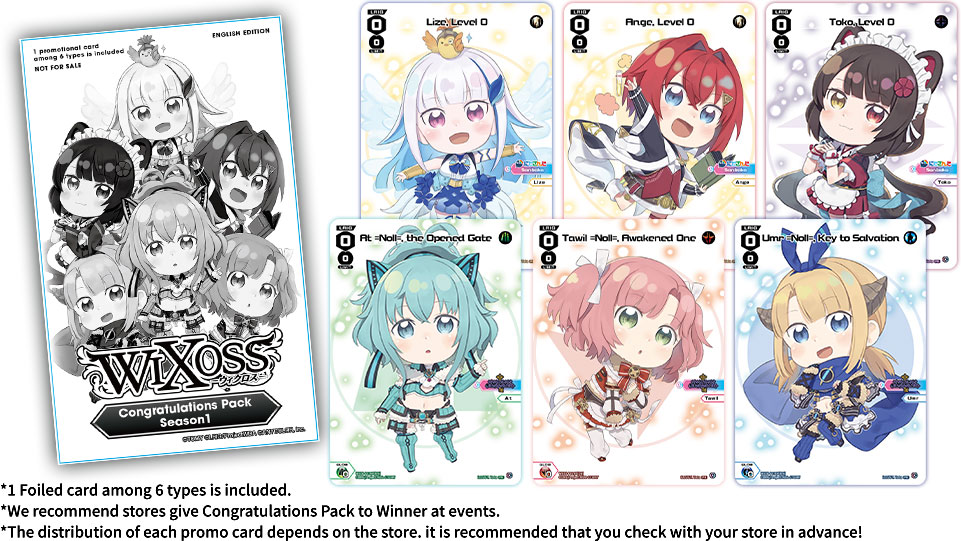 Suggested Registration Cost: 5,00 - 10,00 €
This event is exclusive to only 30 stores in Europe !!
---
Main Distributor for Europe


Website: www.gametrade.it
Email: info@gametrade.it
Sub Distributor for Spain

Website: https://www.facebook.com/blackpennygames
Email: sales@blackpennygames.com
Sub Distributor for Germany

Website: www.blackout-spiele.biz/ www.spielhouse.com
Email: info@blackout-spiele.de
Sub Distributor for France

Website: www.ynaris.com
Email: account@ynaris.com
Organizers List
| Date | Format | Location | Address | Region | | | | |
| --- | --- | --- | --- | --- | --- | --- | --- | --- |
| 11/13/2021 10:00 | Pre-Sale | Ultimate Tcg Ltd. | Ultimate Tcg, 8 Peel Street Bb51e Accrington United Kingdom | | | Contact | | |
| 11/13/2021 16:30 | Pre-Sale | Infernal Forge | Velia 83, Local 08016 Barcelona Spain | | | Contact | | |
| 11/21/2021 12:00 | Pre-Sale | Dark Sphere | Unit 8 W12 Shopping Centre, London, W12 8pp W128p London United Kingdom | | | Contact | | |
| 11/27/2021 14:00 | Pre-Sale | Chimera | Chimera, Bankwell Street Dy5 1ps Brierley Hill United Kingdom | | | Contact | | |
| 11/27/2021 10:30 | Constructed | Ultima Gaming | Calle Eslava, Nº5 29002 Málaga Spain | | | Contact | | Results |
| 11/27/2021 10:00 | Constructed | Libertalia Juegos | C/ Badajoz, 32 28931 Móstoles Spain | | | Contact | | Results |
| 11/28/2021 15:00 | Constructed | Hobby Club "liga" | Vsevoloda Vishnevksoko St., 5/6 127422 Moscow Russian Federation | | | Contact | | |
| 11/29/2021 15:00 | Limited Booster Draft | Popetiger Entertainment | Nordstrasse 5 99427 Weimar Germany | | | Contact | | |
| 11/30/2021 17:30 | Constructed | Júpiter Juegos Barcelona | C/ Ausiàs Marc, 52, None 08010 Barcelona Spain | | | Contact | | Results |
| 11/30/2021 17:30 | Limited Starter Deck | Krolm | Poczty Gdanskiej, 3 80321 Gdansk Poland | | | Contact | | |