Wixoss Party July Exclusive
Wixoss Party
Join the Wixoss Party at your favourite Hobby Store !!!
Event Type:
Wixoss Party | Level 1 Tournament
Format:
At the organizer's choice
Tournament Period:
From 1 July 2022 to 31 July 2022
Prize:
The Wixoss Spring Party is giving away the following promos: «Glory Grow»«Endless Punchline»«Salvage the Future» for the TOP 4!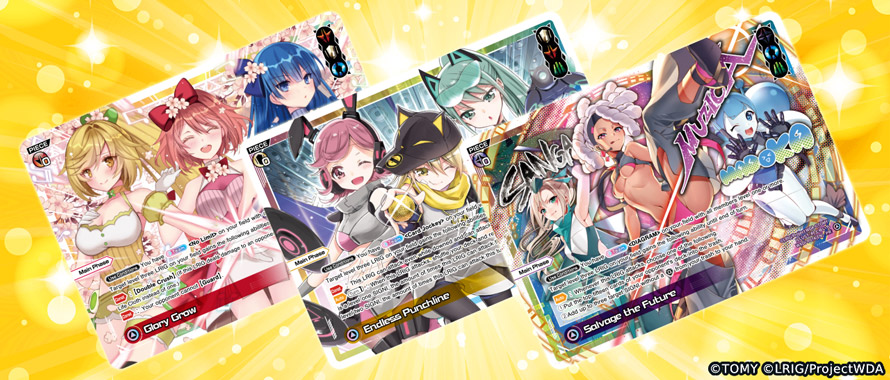 Suggested Registration Cost: 5,00 - 10,00 €
This event is exclusive to only 50 stores in Europe !!
---
Main Distributor for Europe


Website: www.gametrade.it
Email: info@gametrade.it
Sub Distributor for Spain

Website: https://www.facebook.com/blackpennygames
Email: sales@blackpennygames.com
Sub Distributor for Germany

Website: www.blackout-spiele.biz/ www.spielhouse.com
Email: info@blackout-spiele.de
Sub Distributor for France

Website: www.ynaris.com
Email: account@ynaris.com